Fords Wood Floor Refinishing
Homeowners have been using hardwood floors for a long time now. Thanks to their elegance and durability, they remain the top pick of most property owners and builders alike. However, regardless of how beautiful and worthy this type of flooring is, dents and scratches are practically unavoidable overtime. This is why Martinez Flooring and Fencing offers a premium wood floor refinishing service that's guaranteed to keep your floors looking brand new.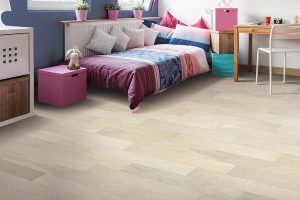 Our refinishing experts value your wooden floors as much as you do. We aim to lengthen your floors' service life and make your initial investment as worth it as possible. Once our team has already assessed the issue on your floor or the things you wanted to change for an appearance upgrade, we will then lay out the entire plan before you. With your budget in mind, Martinez Flooring and Fencing 's wood floor refinishing experts will inform you of every step involved in the process, give you an approximate time of fulfillment, and secure the best refinishing service that you can ever have!
From the professional skills to the proper equipment, high-quality materials, and unmatched dedication to providing premium service, our Fords wood floor refinishing team is truly the best. Once you let us handle your flooring project, no mistake will be rendered or left unsolved. Our only goal is to provide you with a service that is efficient, world-class, and altogether cost-effective.
Renew your floor's luster with the best Fords wood floor refinishing service provider. Let us exceed your expectations and make your property look even better than it was first installed.
Call Martinez Flooring and Fencing at (201) 529-6003 for your Free Consultation!
Signs You Need Wood Floor Refinishing
For many homeowners, installing hardwood floors is a valuable investment worth making due to their longevity. However, this elegant flooring material won't truly live up to its full potential without the proper care and maintenance that it regularly needs. Unfortunately, only a few property owners actually know how to take care of their hardwood properly and how frequent their maintenance should be done.
So to give you an idea of when you should consider getting a wood floor refinishing project going, Martinez Flooring and Fencing came up with the following list of telltale signs you should look out for. Some of these signs are noticeable, while others are quite subtle and won't be the first ones you normally look for.
A lot of dents and scratches. Seeing plenty of scratches and dents on your hardwood floor is quite possibly the clearest sign that you need a wood floor refinishing already. Although considered minor, this issue will soon damage your wood stain and take its elegant appeal off if left untreated. Covering these dents and scratches with area rugs won't suffice. If you want your floor to last for as long as possible, secure our Fords, NJ wood floor refinishing service today. Our expertise won't let you suffer the expense and inconvenience of replacing your entire wood boards sooner than you're prepared for.
Wood boards turning gray. Losing its once vibrant color is another clear indication that your hardwood floor is in dire need of refinishing. Graying of wood floors is the result of waning polyurethane. Once this happens, water and moisture will start being absorbed by your floor until it turns into a horrible black wood. Before it reaches this point where wood floor refinishing won't be enough, talk to our experts the moment you see a hint of graying on your floor. This will save you from spending on a much more expensive project like floor replacement.
Floors are showing water damage. Once your wooden flooring absorbed water or moisture, damages like separation or cupping of floorboards can be observed. Minor cupping needs immediate sanding and wood floor refinishing. If you left this and board separation untreated, you would have to spend for a total replacement, which will take more of both your time and money.
Floors with faded colors. If your wooden floor is constantly exposed to UV rays, its color will certainly diminish over time. Once this occurs, you will need our wood floor refinishing experts' services as soon as possible. Martinez Flooring and Fencing assures that with our team, you will get to enjoy the vibrance of your hardwood floor again with its reinstated protection against the sunlight after just a short time.
For any questions about refinishing or clarification about your options in addressing your floor problems, contact Martinez Flooring and Fencing immediately. We have hardwood flooring experts who are always ready to answer your questions and help you achieve all of your flooring goals!
Best Wood Floor Refinishing Service Provider
As your trusted Fords wood floor refinishing company, you can rest assured that your hardwood flooring will be in good hands. With our cutting edge equipment, fully honed skills, and unparalleled commitment to giving your properties nothing but the best floors, Martinez Flooring and Fencing guarantees that every dollar you spend on your flooring project will be totally worth it.
Our floor refinishing experts are fully capable of uncovering the former glory of your hardwood flooring from when it was first installed. It will only take accurate planning and a short amount of time before our team exercise their expertise and make your home feeling brand new all over again.
We start our work with full consideration of your needs, wants, and financial capacity. With that, we then come up with a plan that is efficient and least inconvenient for you. Rest assured, you wouldn't have to wait for a long time before you can see that fully vibrant wooden floors again.
But you know what's even better? We tailor our premium service to meet every need of each of our clients, their budget included. You just have to tell us what you can afford, what you envision, and then meet you halfway with a plan that satisfies both of our parties.
For a brand-new looking floor with reinforced damage resistance, Martinez Flooring and Fencing is truly the best wood floor refinishing company to work with if you want to protect your assets—property and finances alike.
Free Consultation
No problem should never be left unsolved for too long; the same goes with your timeworn wooden floors. For something that's constantly being used and stepped on every day, your flooring deserves to be taken care of properly. Let it live to its full potential and serve you for as long as possible. Acquire our Fords wood floor refinishing service today.
Call Martinez Flooring and Fencing at (201) 529-6003 for your Free Consultation!