New Brunswick Hardwood Floor Repair
Without a doubt, durability is one strong suit of hardwood floors. However, even this classic flooring material is not invincible to everything around it. It is then expected that after years of service, damages will start showing up. To stop these issues from further damaging your floor's beauty and functionality, call Martinez Flooring and Fencing. We are your number one New Brunswick hardwood floor repair company!
We understand that your home should have nothing but the best flooring material—performance, aesthetic, and safety considered. That is why when damages occur on your wooden floor; it is important to plan for a hardwood floor repair project immediately.
Despite the initial cost, not hesitating in solving all issues on your floor will actually save you money over time. Early repair will stop total floor replacement, which is an even more costly process. Also, if you won't do anything about your damaged floors, chances are you or your family will get into an accident sooner or later.
So before you find yourself paying for things that shouldn't have been necessary in the first place, Martinez Flooring and Fencing is here to help you repair your hardwood floor in the most efficient and cost-effective way possible. Our floor repair experts will not just welcome you with a free consultation but will also personally assess the extent of the needed repair on your property. Rest assured that any damage that you're facing, we are more than capable of fixing it and giving your floor its former luster from when you first installed it.
Tools, materials, experience, passion, we have it all right here. Tell us what you want, and we will unfailingly live up to your expectations. Don't wait until your wood flooring is already beyond saving. Invest in our New Brunswick hardwood floor repair service today and enjoy the full glory of your floors for many years to come.
Call Martinez Flooring and Fencing at (201) 529-6003 for your Free Consultation!
Signs to Have Hardwood Floor Repair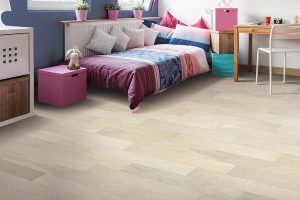 Various problems will inevitably affect your hardwood flooring over time. The following are the common damages that require immediate hardwood floor repair:
Your wood boards have splits or cracks.
After years of being walked on and withstanding different levels of impact, the surface of your hardwood floor is expected to sustain some small cracks or splits. Spot repair can be done to remedy these minor damages. With angled nails to connect two boards and some wood putty, the blemishes on your floor can already be repaired and covered. Unfortunately, if large cracks are now evident, refinishing and replacing the entire damaged plank will be your next best option.
Gaps developed in between the wooden planks.
Another common issue that can be observed in hardwood flooring is the development of gaps between the planks. This is the result of constant shrinking and expansion as the wood dries or gets wet. However, you don't need to worry about gaps that are less than a dime in thickness. But if gaps are constantly building up, Martinez Flooring and Fencing's hardwood floor repair team can easily tighten your flooring.
Your wooden floor is buckling.
If your wooden boards lift and warp from the subfloor, buckles will start forming. Our flooring repair experts can immediately identify the root cause of this issue. Once we do, attachment of hardwood planks back onto the subfloor will follow. By doing this, we make sure that your floors are connected firmly, and buckling will no longer develop.
Planks started cupping.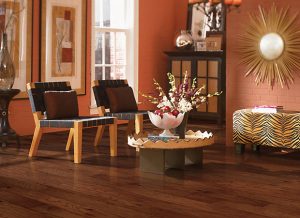 When hardwood planks rise while the center of wood boards sink, this is called floor cupping. It happens when there's a moisture imbalance that's affecting your hardwood flooring. Once you notice cupping on your wood planks, call our repair team immediately. We can quickly solve the solution and save your hardwood floors from further damage.
Your hardwood flooring is warping.
If the moisture problem in your home gets worse, your wood floors will most likely warp or sag. The moment you notice signs of warping, it is imperative to hire our hardwood floor repair team immediately. We will ensure that your home's moisture issue will be successfully addressed and that no warping will occur anymore.
Other significant hardwood floor repair issues.
Apart from the abovementioned floor problems, loose and scratched planks also demand immediate repair. Touch-up kits are mostly enough to mend some minor scratches, but refinishing may, unfortunately, be needed for more serious cases. On the other hand, loose planks can easily be nailed down back to the subfloor to stop any more movement. However, if an incompetent contractor has installed your hardwood floor and there are now many loose boards, Martinez Flooring and Fencing will be more than happy to fix it for you professionally.
Remember, when it comes to damaged wooden floors, Martinez Flooring and Fencing is the best New Brunswick, NJ hardwood floor repair company to call and work with. Regardless of the problem you're dealing with, our team is guaranteed to make it go away in a cost-effective and efficient way.
Full-Service New Brunswick Hardwood Repair Company
For centuries, hardwood floors have proven their durability and classic visual appeal. This has made hardwood an incredibly popular and trusted flooring material. They are indeed a worthy investment that would last for a very long time, but only with proper care and regular maintenance. So whenever you find any of the previously listed signs present on your floors, don't hesitate and contact us immediately!
Martinez Flooring and Fencing takes pride in our capability to bring damaged wooden floors back to life. Our team is equipped not just with high-end tools and materials but also with the skills and dedication to restore your hardwood flooring to its former glory. With our quick, affordable, and strategic process, you will have a vibrant and safe hardwood floor again before you even know it.
We know that apart from its timeless visual appeal, wood flooring will also increase the resale value of your home. Installing and taking care of them, repairing every problem the moment they develop, will prove to be worth it should you decide to sell your property. Even if selling your home is out of your plans, their longevity and elegance are enough to make your purchase a worthy investment.
Martinez Flooring and Fencing makes sure that your floor will be handled with care and meticulousness. We will carefully assess the repair needed and develop the most efficient plan that will give you a durable floor without depleting your finances. No matter what issue your floors have, trust that our hardwood floor repair team can fix it back to its original state. And who knows, we can probably turn them into something better.
Free Consultation
If you want a premium service that won't be a big financial burden, Martinez Flooring and Fencing can work on a repair project that will be flexible to your financial capacity. Tell us all about your flooring problems, let us evaluate it on-site, and allow us to create a plan that will be favorable for both of our sides.
We want to give you the best floors that you and your family deserve. Trust in our New Brunswick hardwood floor repair team, and let us exceed your expectations as we provide you with entirely problem-free hardwood floors that feel good as new.
Call Martinez Flooring and Fencing at (201) 529-6003 for your Free Consultation!