Elizabeth Laminate Flooring
Flooring is a crucial component of a house or building. It needs to be sturdy enough to handle the daily foot traffic and stylish enough to improve the overall look of your space.
Laminate flooring fits both of those criteria, and Martinez Flooring and Fencing is exactly what you need for a flawless installation of your Elizabeth laminate flooring.
If durable and affordable flooring is what you're looking for, laminate flooring is your best option. To ensure that only high-quality materials and products will be used for your project, let our Elizabeth flooring company do the job for you.
Call Martinez Flooring and Fencing at (201) 529-6003 for your Free Consultation!
Benefits of Laminate Flooring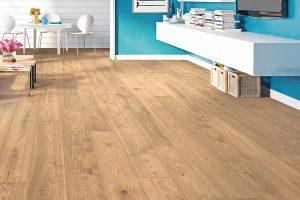 A lot of people prefer laminate flooring for their residential or commercial space because it provides numerous benefits. Here are some of them:
1. Durability
Laminate flooring is incredibly durable and highly resistant to impact and scratches. It's protected by a hard external layer and resin coating. This type of flooring is long-lasting and suitable for high-traffic areas.
2. Aesthetic
If attractive and stylish flooring is what you want for your space, laminate flooring is a great option. It can also imitate the look of hardwood or stone floors. Laminate flooring can make your space look neat and classy.
3. Affordability
Laminate flooring is one of the most inexpensive flooring types. By choosing this kind of flooring, you'll get the look of a real hardwood floor with only half the cost. With laminate flooring, you will save a lot of money without compromising durability.
4. Easy Cleaning and Maintenance
Since laminate flooring has a surface coating that's resistant to stains and moisture, spills and messes can be easily cleaned up. You don't even have to use waxes or finishes to maintain the look of your laminate floors. Sweeping them daily is enough to keep them looking nice and clean.
5. Simple Installation Process
Installing laminate flooring involves tongue and groove locking systems for a simple and quick process. It's easy to handle laminate boards since they are made to interlock. Unlike other flooring types that need to be glued, stapled, or nailed down, laminate flooring can be floated over existing floors, which saves a lot of time and effort.
6. Wide Variety of Styles
This type of flooring comes in a wide variety of colors and styles. You can choose a style that fits the mood or theme of the room where you want to install new floors. Laminate flooring can achieve the look of hardwood or stone floors, which opens many possibilities when it comes to decorating your space.
7. Long-term Flooring Warranty
Manufacturers of laminate flooring usually offer a warranty to ensure clients that their investment is protected from defects or poor quality of the flooring. The minimum is one year, but some even offer 25-year or lifetime warranties for their laminate floor products.
8. Environmentally Friendly
Laminate flooring is made of wood, which is a recyclable and reusable material. The manufacturing and installation process of laminate flooring both use less waste and trash, making it an eco-friendly flooring option.
9. Adapts to Sub-flooring
Unlike other flooring types, laminate flooring is versatile since it's compatible with any kind of subfloor. It's usually a problem when a homeowner wants to replace existing floors, but the new ones are not compatible with the subfloor. You won't have that kind of problem with laminate flooring because it can be installed in almost all types of subfloor.
10. Hypo-allergenic
Since laminate flooring is designed in a way that no dust and other particles will be trapped underneath it, it's a great option if you have family members who have allergies. It also has an underlayment that provides a moisture barrier to prevent molds from forming.
Elizabeth Laminate Flooring Experts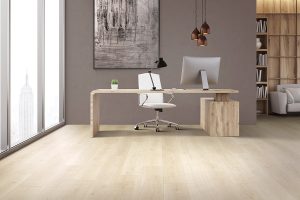 Our flooring experts at Martinez Flooring and Fencing are trained and experienced when it comes to executing the whole process of getting new floors for your home or building. We also make it a point to only use the best flooring products and materials sourced from reliable suppliers.
For your Elizabeth laminate flooring project, don't hesitate to put us in charge. We're more than capable of giving you your dream residential or commercial floors.
Free Consultations
Martinez Flooring and Fencing offers free consultations so we can understand your needs. During the initial consultation with one of our flooring experts, you can tell us all the important details about your Elizabeth laminate flooring project like your budget, style preference, lifestyle or routine at home, your target date to finish the project, and the space where it will be installed. Once we know all the project details, we'll give you our expert recommendation and let you decide if you want to work with us. We assure you that if you let our experts handle your flooring project, your expectations will be met, if not exceeded.
Call Martinez Flooring and Fencing at (201) 529-6003 for your Free Consultation!