Butler Floor Staining
Flooring is an essential factor in a home. It makes a significant impact on the aesthetics, makes your abode complete, increases your home value over time, and influences many other aspects of your home. Overall, it is just as important as other structural elements.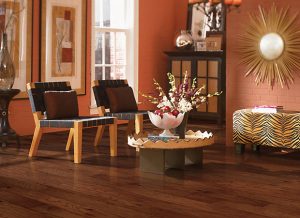 Nowadays, most homeowners prefer hardwood floors over other kinds of flooring. Hardwood floor is not only the top choice of most homeowners but also their top priority, according to a home inspection website. Admittedly, wooden flooring is indeed great; but with greatness comes responsibility. Praises over your floor are the fruits of labor in persistently maintaining its quality. And if you think you can bear the maintenance alone, think twice unless you are a wood flooring expert by profession.
Floor staining is one way of maintaining your hardwood floor's quality, and it is a complex task. You will need the skills of a professional for this to be done perfectly and with no resources wasted. But worry not because Martinez Flooring and Fencing is the home of some of the best Butler floor staining experts. We house the finest wood flooring professionals to help you make the most of your floor staining project. We have all the knowledge, skills, and means to spruce up, enliven, and make your hardwood floor last for a long time.
Tell us what you want to achieve, and our floor staining team will make it happen, exceeding your expectations along the way.
Call Martinez Flooring and Fencing at (201) 529-6003 for your Free Consultation!
Factors to Consider in Choosing Floor Stain Color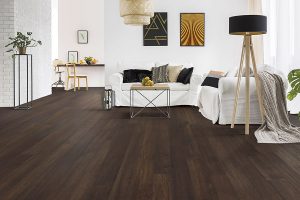 Floor staining, like any other project dedicated to your property, needs ample time for planning. You can't just choose any color for your floor stain and risk losing the aesthetics that all your other interior decor has given your home. Going for the wrong color won't just make your home unpleasant to look at but will also make it an unlikely purchase for potential buyers, should you decide to sell your property in the future.
In addition to the free consultation that our Butler floor staining experts are gladly offering, we came up with the following list of factors that you should consider to help you achieve the perfect result:
1. Interior design theme
Your interior design theme is one major factor you need to consider in choosing the appropriate floor stain color. It should be something that would highlight your interior design and complement other decorative elements within a room or your entire home.
For one, ebony wouldn't be a good floor stain color if you want a farmhouse themed interior. To avoid clashing with your rustic furniture, it's much better to go with nutmeg or early American stain. If you want a modern contemporary interior instead, ebony or shades of modern gray will be suitable. Sedona red, on the other hand, is outright not compatible.
Martinez Flooring and Fencing knows that not everyone can create the effect that they want in their heads alone. That is why we offer free consultations where you can discuss with us, tell us your goals, and let us give you inspirations from which you could choose where to base your floor stain color.
Whether you want to have a light and airy atmosphere or a deep and elegant bold-looking flooring, our Butler, NJ floor staining experts will provide it for you with premium quality and through an efficient process.
2. Visual effect
Although this factor is considered subjective and will also depend on the color of your walls, some basic design principles can help you choose the right floor stain color that has a great visual effect.
Generally, light-colored floors are perfect for small and dark rooms that don't get enough natural light. Aside from brightening the room up, it will also make the room look larger. This is in total contrast to how dark floors absorb light and make a room look smaller than it really is.
If you want to emphasize the natural grain in your hardwood flooring while giving it depth and color, lighter floor stain colors will be your best option. On the other hand, if you want to mute your floor's wood grain and make it look monotone and even, dark floor stain colors will be perfect for your project.
3. Floor functionality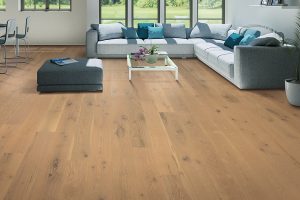 Many property owners would opt for a dark stain to cover the imperfections and water or moisture damages. It will also ground your room and give it more depth. However, if you want to choose dark-stained floors, know that making them look vibrant and brand new will be much harder than how it is with light-stained floors.
Dark floor stain colors will show scratches and dust more clearly. If you have a particularly large family or you have kids and pets within your home, cleaning will be a regular, harder task.
Remember, in choosing your floor stain color, don't just listen to what's currently popular. Instead, go for the color that complements your personality and wouldn't hurt your eyes after a long time.
Need help in deciding? Martinez Flooring and Fencing will gladly listen and assist you!
Wood Experts
Just choosing the kind of wood for your hardwood floor is already difficult because you have to weigh various factors to arrive at the best choice. More so, you also have to consider the way you will maintain it.
If you ever have any plans to stain your hardwood floor for some reason, don't be impulsive and consult a Butler floor staining expert first for that project. Martinez Flooring and Fencing is composed of wood experts who will help you achieve the best result for your staining project. We know all kinds of wood which are not good candidates for staining, and we can also verify your floor's wood type for that aspect. This is for you to avoid any mistakes and inconvenience, making your hardwood floor last for as long as you need it to.
Right Tools
Along with staining the right type of wood, necessary and appropriate tools are essential in a floor staining project's success. Using just any tool available or what is good enough for an alternative might damage your hardwood floor instead of making it look better.
At Martinez Flooring and Fencing, we have all the suitable, high-end tools to use in floor staining. We guarantee to handle your floor with care by using the correct tools appropriate for every specific step. Additionally, our floor staining professionals are not just equipped with the best tools but are also trained on how to properly use such tools to avoid incurring damage.
Top Butler Floor Staining Company
Our excellent floor staining service, among other services we have, is on top of its league. Martinez Flooring and Fencing takes pride in how we trained our Butler floor staining team to bear commendable business ethics as we provide an outstanding quality of every project's result.
If you want your property to be valued as much as you value them, our flooring experts are the best team to work with. We aren't just licensed professionals but also dedicated craftsmen who desire to give your home nothing but the best floors to make it even more beautiful and comfortable for you and your family. With our skills, equipment, and commitment to our work, rest assured that your floor staining project will succeed in meeting your expectations and giving you your dream space.
With Martinez Flooring and Fencing as your floor staining partner, you will have no room for disappointment and regret towards the end. So what are you waiting for? Start planning for that perfect flooring with us today!
Free Consultation
Aside from the quality of our Butler floor staining service, the cost-effectiveness of our process is also one of our stronger suits. We work in a way that is least inconvenient for you and will save you money in the long run. So if a floor staining plan comes into mind, don't hesitate to ring our numbers for opinions. We make sure to advise only what's best for you.
Call Martinez Flooring and Fencing at (201) 529-6003 for your Free Consultation!