Garwood Flooring Contractor
In every construction project, whether for residential, industrial, or commercial buildings, flooring is a factor that needs major planning and consideration. Aside from ensuring that you've purchased high-grade materials that match your other interior decor, you should also make sure that you've partnered with a trusted flooring contractor.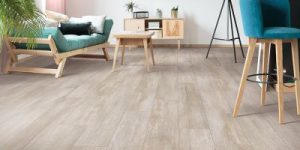 If your priority is getting your flooring project done in the most efficient and durable way without being financially crippled, Martinez Flooring and Fencing is arguably the best Garwood flooring contractor to work with. Our professional flooring experts will perform nothing short of a meticulous process that includes ample consideration for every factor that will affect your floors' overall functionality.
Upon your free consultation, we will consider the lifestyle you and your family have, the use of every room in your house, the specific theme in each of these rooms, and the overall style you want your home to have. This way, we can develop the most comprehensive list of appropriate choices that will go well with your aesthetic goals and budget.
As a full-service flooring contractor, Martinez Flooring and Fencing knows that giving you the best flooring is providing you with a comfortable and visually appealing home. That is why all of our staff were trained to provide you with the most commendable customer service any flooring contractor can ever provide. Regardless if you have kids, pets, or older people in the family, our array of flooring material choices will certainly match your needs. Hardwood, laminate, or vinyl, we have it all right here!
For an impressive design selection and efficient installation process at a reasonable cost, our professional flooring team is the best construction partner you can ask for.
Call Martinez Flooring and Fencing at (201) 529-6003 for your Free Consultation!
Multiple Flooring Material Choices
As your trusted Garwood, NJ flooring contractor, we have experts who will assist you in choosing among the following flooring materials as well as their right pattern and texture:
1. Hardwood flooring
For elegant floors that work perfectly in practically every space, hardwood flooring is a timeless choice that many property owners prefer over any other material. From common to exotic wood species, you can find everything in our wide range of hardwood flooring choices. If you want a durable floor that can be repaired and refinished to keep its luster for as long you need, wooden floors will be your top option.
2. Laminate flooring
For the looks of hardwood without the cost and maintenance, laminate flooring will be a great choice. It is originally manufactured as an alternative to hardwood and is now available with increased impact, scratch, and spill resistance. At Martinez Flooring and Fencing, you can choose from various styles, sizes, and patterns of laminate floors. They are perfect if you have kids or pets at home and also ideal for high-traffic spaces. If you want an affordable and attractive floor that won't require too much maintenance, this is totally for you.
3. Luxury vinyl flooring
Luxury vinyl is a flooring material that is not just affordable but also versatile and attractive. You can give your home the look of a ceramic tile, natural stone, or hardwood flooring without spending as much as they originally cost with luxury vinyl. Aside from sporting the attractiveness of practically any other flooring material, luxury vinyl is also damage-resistant and durable enough to withstand any modern family's active lifestyle, making it a budget-friendly choice even in the long run.
Just talk to our flooring specialists and tell them your goals, style preferences, existing problems, and your budget for us to install the most befitting flooring for your home.
Expert Flooring Design Team
Your flooring shouldn't just consist of high-quality materials; it should also have an impressive design that will amaze you, your family, and your guests.
At Martinez Flooring and Fencing, we have a team composed of expert floor designers. They are responsible for helping you realize the perfect floors for your home, ensuring that the material, finishes, patterns, colors, textures, and layouts are suitable for your home and style preferences.
Our goal is to help you come up with the flooring that complements all the other interior elements in your home or in the specific area you are working on. With your insight, our expertise, equipment, experience, and available flooring choices in terms of material, patterns, and layouts, you are guaranteed to have the right vibe that you are going for.
Moreover, our flooring design team will also flaunt their skills even if you don't have an exact idea of what you want. All we have to do is gather snippets of what you need, your goals, and the lifestyle you are practicing. With all the necessary information at hand, trust that we can present a flooring design that matches your personality best.
Professional Flooring Installation
For your flooring to be functional, durable, and eye-catching, you need more than high-quality materials. In most cases, the installation team you'll be working with can be the determining factor in whether your flooring project will be a success or not.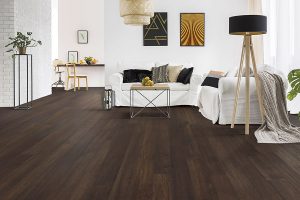 Martinez Flooring and Fencing is a Garwood flooring contractor that thrives in ensuring that the floors we install are precisely what your personal space needs. We do this by coming up with various plans and options that we will present to you, discussing every aspect so you can thoroughly assess what the most favorable choice is. We also make it a point that you understand what the whole process entails. This way, you know exactly what the outcome should be.
Apart from that, our team is also keen on working quickly and efficiently. We have mastered various strategies applicable to different flooring materials that ensure quality installed floors are done with little to no inconvenience. And to top this all off, our work ethics are highly commendable. With Martinez Flooring and Fencing, you won't even have to worry about cleaning after our crew. Once we've done our work, all you have to do is enjoy your brand new floors with your family.
Floor Refinishing & Repair
As your one-stop Garwood flooring contractor, our services don't stop at installing high-grade flooring material on your property.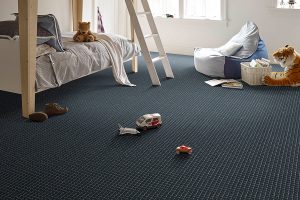 We also offer repair, restoration, refinishing, replacement, and maintenance services. This is especially beneficial if you choose to install hardwood floors.
We have flooring professionals who will help you preserve your wood floor's durability and shelf life through expert repairs and refinishing. And if you need protective sealing, removal of planks, matching wood boards, or replacing them, our restoration service is also worth acquiring. We will even refinish your hardwood flooring even if it was undamaged so you can have an updated style in your home.
Remember, Martinez Flooring and Fencing is the name to call whenever you need repairs, a brand new flooring, or if you just got tired of looking at your old one.
One-Stop Flooring Company
For every flooring need, Martinez Flooring and Fencing can provide an efficient yet affordable solution. From consultation to the actual installation and maintenance, our flooring experts will offer high-quality service that will guarantee the best floor for you and your family.
Being a full-service Garwood flooring contractor, we provide more than just high-grade materials and professional installation. We have specialists who will also indulge you in initial consultations, guide you in choosing the right flooring materials, help you come up with the best flooring design, and offer extended flooring services, including repairs, refinishing, restoration, and replacement.
Martinez Flooring and Fencing is a home for various professionals who are experts in their chosen fields in relation to flooring. They have been trained to ensure the quality of their finished project and keep our customer's experience pleasant throughout the process. From start to finish, rest assured that we will render nothing but the commitment to giving you the best flooring that your property could ever have.
Let's Talk- Free Consultation
It's every property owner's dream to fill their place with comfort and aesthetics. At Martinez Flooring and Fencing, that is precisely what we always strive to give our clients. With our high-quality flooring materials and premium flooring services, we are an all-around Garwood flooring contractor that won't just beautify your home but increase its functionality and resale value as well.
From your free consultation to a comprehensive guide to the entire flooring process and up until the promise of continuous maintenance to keep your floors in tiptop shape, our flooring experts are at your beck and call.
Call Martinez Flooring and Fencing at (201) 529-6003 for your Free Consultation!